Norris Plant Hire Ltd. is committed to the continual improvement of the safety, health and welfare of all its employees, contractors and visitors, in so far as it is reasonably practicable. Safety, Health & Welfare is the priority of the company in relation to each place of work, materials, equipment, plant and machinery.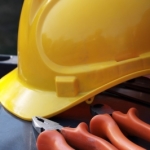 The guiding principles include the:                
Commitment to continual improvement in health and safety performance to reduce or where possible eliminate risks.
Compliance with all relevant legislative and regulatory requirements.

Safety, Health & Welfare at Work, Act 2005
Safety, Health & Welfare at Work, General Application Regulation, 2007
Safety, Health & Welfare at Work, (Construction) Regulation 2013
Codes of Practice

Provision of a framework for setting and achieving health and safety objectives.
Consultation with all employees and contractors in matters relating to health and safety with the intention that each employee and contractor understand their obligations and take responsibility for their own safety and the safety of their colleagues, contractors and visitors.
Provision of training to employees as appropriate, to ensure competency in the performance and execution of their duties.
Disciplinary Action will be initiated as a result of infringements of the Safety Statement or involving unsafe practices. These actions will be carried out under the procedures set out in the Safety Management System.
Availability of the policy to all interested parties.
Revision of the policy, periodically, as the nature and size of the business changes.
Provision of welfare facilities at all places of work
Our Safety Statement represents the commitment of Norris Plant Hire Ltd to ensure adequate resources are available to provide co-ordinated and effective Safety Programs through awareness, training and continuous improvement evaluations, The Safety Statement and other safety procedures are part of controlled documentation and are therefore subject to review and change.
Image courtesy of Simon Howden and Sailom at FreeDigitalPhotos.net