With over 20 years experience within the construction and civil works industry, we provide our customers with dynamic thinking to solve problems, complete works on time and within budget.
Including our plant hire services, Norris Plant Hire has a wide range of machinery, from mini through to heavy duty. Our clients come a variety of locations across Ireland, from large commercial jobs to local authority and private domestic work, we have the experience and expertise to complete any job on time and on budget.
Norris Plant Hire started in 1990 by Earl Norris, the firm became a limited company in 1997, by Jean, Alex & Steen Norris. All Norris Plant Hire contracts are supervised by the Managing Directors to ensure the highest quality of work is delivered to our client.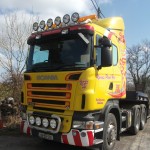 Our Offices are located in Ballisodare, Co. Sligo. Each project we work on, we work to the highest standard of quality with great emphasis on safety for clients in the housing, transport, industrial, commercial, utilities, energy, waste and leisure sectors.
Here at Norris Plant Hire we pride ourselves on our systems of safety, value for money, project planning and programming and quality for the client on each individual project.
Our staff are experts in their fields and have superior knowledge in the correct application and use of our range of equipment. All employees have current CSCS Cards and Safe Passes and full Irish License with CPC module 1,2,3,4 completed. Full employee records can be provided on request.
Our Clients have an expectation of the highest quality construction work & we aim provide this at each level of the task from tender applications to hauling sand, to building footpaths. Norris Plant Hire delight in the fact that we satisfy and retain high profile clients which you can see here